Zhejiang Hangjia Zetong Building Energy Saving New Materials Co., Ltd
Social Responsibility Report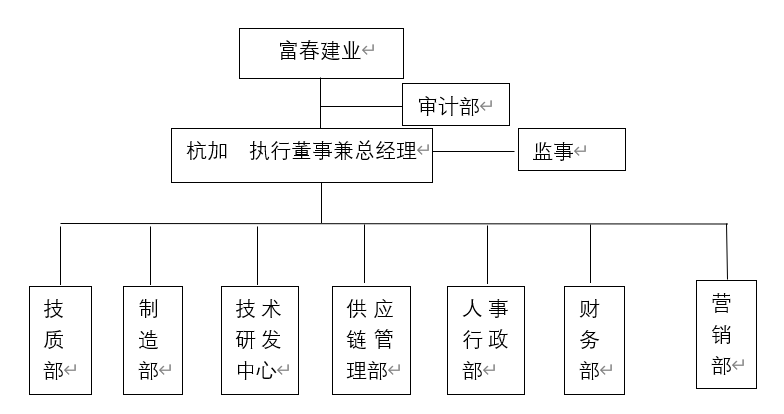 2. Main products and services
The company's main products are concrete blocks and boards. ALC, abbreviated as autoclaved lightweight concrete, is a porous concrete building material made from cement, lime, silica sand, and other raw materials through mixing, pouring, steam curing, and other processes. ALC building materials are mainly used as building wall materials or corridor panels in the form of blocks and boards, and are widely used in the construction of industrial factories, commercial office buildings, residential buildings, etc. The company's main customers include well-known domestic and foreign enterprises such as Cainiao Network, Vanke Group, and Zhongtian Construction.
3、 Social responsibility
(1) Corporate governance
The company continuously improves its organizational governance structure, establishes a scientific monitoring system, regularly reviews the performance of senior leaders, strives to ensure the independence and effectiveness of internal and external audits, and organically coordinates the interests of the enterprise and all relevant parties.
Management responsibility of organizational behavior
(1) Clarify business responsibility, moral responsibility and legal responsibility
According to the Company Law, the company clarifies the responsibilities, rights, and obligations of senior management personnel, forming a mechanism for mutual coordination and restraint among decision-making, execution, and supervision agencies of the enterprise. The company regularly supervises and audits key leadership positions to encourage senior executives to shoulder their duties of loyalty and diligence, ensuring the legality, standardization, and effectiveness of organizational activities.
(2) Implement financial responsibilities
The company has made clear regulations on investment project approval, settlement management, cost accounting, expense reimbursement, and accounts receivable management in accordance with laws and regulations such as the Accounting Law, thereby improving its financial system. The financial manager of the company is appointed by the executive director of the company and approved by shareholders to ensure the independent operation of finance. Finance is responsible to the company's shareholders, providing relevant financial services and support for the company's operations, and fulfilling responsibilities from the perspective of financial management and management.
(3) Ensure transparency in business management and timely disclosure of information
The company strictly adheres to the requirements of the information disclosure system and regularly reports financial changes, operating conditions, and other information and materials to the executive director and shareholders to ensure the transparency of the company's operations.
(4) Independence of auditing
The company supervisor listens to the management's annual reports on the company's various operations and organizes special internal audits on issues of concern to them. The company regularly entrusts professional accounting firms to conduct financial audits, strictly monitors the business process, and gradually establishes a sound internal monitoring system to ensure the legality, accuracy, and authenticity of financial data.
(5) Protection of the interests of shareholders and other related parties
The company has always adhered to the business philosophy of integrity and win-win situation, focused on the sustainable development of the enterprise, constructed the company's credit system in accordance with laws and regulations such as the Company Law, and actively safeguarded the interests of all relevant parties.
1) Protection of shareholders' interests: in order to effectively protect shareholders' interests, the Company regularly supervises and audits organizational behavior such as the exercise of functions and powers of senior managers, major investments, financial capital collection and economic activities to ensure the legality, normalization and effectiveness of the Company's activities.
2) Protection of employee interests: The company conscientiously implements relevant national laws and regulations such as the Labor Law and the Implementation Rules of the Labor Law, signs labor contracts with all employees in accordance with the law, and provides basic compensation and working hours related to employee interests
time

Activity content

Public welfare support

direction

November 2021

Public welfare assistance activities for impoverished families in

Yushan Village

Poverty alleviation

January 2020

Participate in the donation of masks and protective clothing by

Fuchun Holdings

public health

July 2020

Participate in Hubei Hangjia's donation of 10 ambulances

public health

May 2020

Responding to the poverty alleviation activities of the street office

in poverty-stricken areas

Poverty alleviation

December 2019

Public welfare assistance activities for impoverished families in

Yushan Village

Poverty alleviation

April 2019

Greening and Renovation Work in Yushan Village Street

green

March 2018

Support the comfort work of the Yushan Street Office for the

elderly who are lonely and widowed

respect the old
(2) Economic benefits
| | | | |
| --- | --- | --- | --- |
| | 2018year | 2019year | 2020year |
| Operating income (10000 yuan) | 9715 | 17044 | 19536 |
| R&D investment (10000 yuan) | 685 | 800 | 900 |
| R&D investment accounted for | 7.05% | 4.69% | 4.60% |
| New product output rate | 16.00% | 16.00% | 16.00% |
| New product profit contribution rate | 11.0% | 11.0% | 11.0% |
| Tax payment (10000 yuan) | 696 | 2103 | 1639.68 |
(3) Technology Development
The company has developed a technology innovation strategy and implementation plan, implemented differentiated technology innovation, and focused on breakthroughs in product technology related to autoclaved aerated concrete. The senior management of the company actively introduces excellent domestic industry teams, improves financial security, and has achieved leading technological advantages in China. The following table lists the patent achievements obtained by the company in recent years.
Serial

Number

patent number

patent name

Approval date

Patent type

1

2019201446728

A prefabricated villa house structure

2019.12.24

utility model

2

2018212928999

A type of integrally assembled exterior wall

panel and lifting structure of autoclaved

aerated concrete

2019.4.30

utility model

3

2018212930039

A detachable assembled wall

2019.7.16

utility model

4

2018204207160

A lightweight composite insulation outer

wall panel

2018.3.27

utility model

5

2018204485698

A lightweight composite floor slab

with cap shaped steel

2018.12.18

utility model

6

2017212416303

Aerated concrete block and reinforced concrete

outer frame integrated wall panel

2018.4.27

utility model

7

2017212416394

Reinforced concrete and aerated concrete

composite insulation wall panel

2018.4.27

utility model

8

2017212445240

Reinforced concrete and aerated concrete

three-layer composite wall panel

2018.4.27

utility model

9

2017212469014

Reinforced autoclaved aerated concrete slab

lightweight composite floor slab

2018.4.27

utility model

10

2017210227519

A Connection Structure System for Single

Layer Reinforced Insulation Inner Wall Panel

2018.9.25

utility model

11

2017209046315

A waterproof and crack proof exterior wall

panel and its connection structure

2018.4.27

utility model

12

2017208180092

A horizontal corrugated steel plate shear wall

2018.7.7

utility model

13

2017208181165

A prefabricated wall made of autoclaved

lightweight concrete slab

2018.2.16

utility model

14

2017205225833

A type of integrated lightweight insulation

laminated floor slab

2018.2.16

utility model

15

2017205230649

A New Type of Structural Wall

2018.1.9

utility model

16

2017205230776

A reinforced truss composite floor slab

2018.1.09

utility model

17

201621490996X

A steel plate shear wall structure

2017.9.12

utility model

18

2016214042432

A Quick Assembly Wall

2017.12.20

utility model

19

2016203066467

A lightweight strip integrated lifting system

2016.09.28

utility model

20

2016202124747

A type of integrally assembled lightweight

embedded wall panel

2016.8.24

utility model

21

2016202139329

A type of integrally assembled lightweight

semi embedded wall panel

2016.8.24

utility model

22

2016100402738

Prestressed lightweight integrated wall and its

production method

2018.3.16

Invention Patent
(4) Social Honors
number

honorary title

Award Institution

Award time

1

Vice President Unit of China Aerated

Concrete Association

China Building Materials Management Association

2019.10

2

National High-tech Enterprise

Department of Science and Technology of Zhejiang Province

2019.12

3

Top 500 Chinese Building Materials Enterprises

China Building Materials Management Association

2019.10

4

A Model Enterprise for the Quality and Reputation of Wall Building Materials in China

Testing Center of the Quality Supervision and Inspection Center for Wall and Roof Materials in the National Building Materials Industry

2019.12

5

Hangzhou Enterprise Technology Research and Development Center

Hangzhou Science and Technology Department

2018.06
Conclusion of the report
The company is committed to contributing its own strength to the harmonious development of society. The company will continue to work hard, operate with integrity, take on corporate social responsibility, and make our due contribution to the healthy, orderly, good and fast development of the industry!