Yang Chunting, Director of the Investment Promotion Bureau of Guangxi Autonomous Region, led a team to inspect Hangjia Building Materials
On December 20th, Yang Chunting, Director of the Investment Promotion Bureau of Guangxi Autonomous Region and Director of the Economic and Technological Cooperation Office of Guangxi Autonomous Region, led a investment team to visit Hangjia Building Materials for on-site inspection. Zhang Zhangsheng, President of Fuchun Holdings Group, and others accompanied the inspection.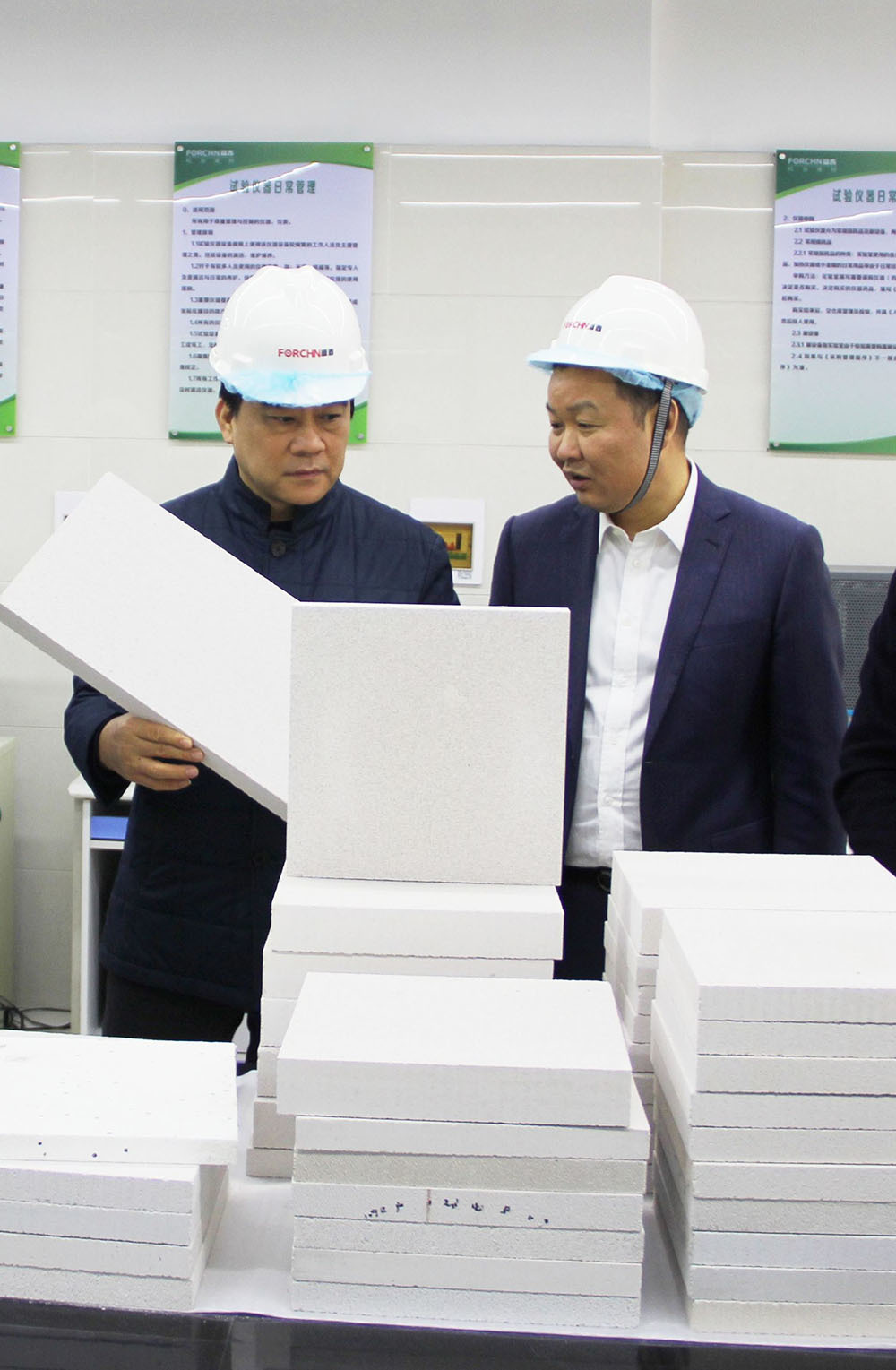 Listening to the introduction of product quality testing in the laboratory
Director Yang Chunting fully acknowledges the outstanding achievements made by Hangjia in recent years in process technology reform, product quality improvement, domestic and international market layout, and particularly highly praises Hangjia's advanced achievements in the field of ALC sheets. At the same time, he hopes that both parties can further promote the landing and construction of Hangjia Guangxi Base project, and promote win-win cooperation between both parties.
Hangjia Guangxi Base Project is the proposed production base of 500000 cubic meters of aerated concrete products and prefabricated building parts in the southwest region of Hangjia Building Materials. The total investment of this project is about 200 million yuan, and the planned land area is about 60 acres. After the completion of the project, it is expected that the first phase will produce 500000 cubic meters of precise blocks annually, with a reserved annual production capacity of 200000 cubic meters of ALC boards for the second phase. This can achieve an annual output value of over 250 million yuan and a tax revenue of over 10 million yuan.
The project aims to develop a new type of prefabricated green and environmentally friendly building material encouraged and promoted by the state with a high starting point, high positioning, and high standards, achieving first-class production line equipment automation level, first-class information management level, and first-class product quality.