Mayor Nong Rong and his delegation of Guigang City, Guangxi Province inspected Hangjia Building Materials
On January 3rd, Nong Rong, the mayor of Guigang City, Guangxi Province, Huang Yingmei, the mayor of Gangbei District, Guigang City, Yang Zonggui, the director of the Municipal Industry and Information Technology Commission, Li Jijun, the director of the Municipal Investment Promotion Bureau, Yang Bingbing, the director of the Municipal Government Office, and Liang Zeming, the deputy director of the Municipal Investment Promotion Bureau, visited Hangjia Building Materials for on-site inspection and held in-depth discussions on Hangjia's production base project in Guigang, Guangxi. Zhang Zhangsheng, President of Fuchun Holdings Group, Yu Binrong, President of Jianye Technology, Xiong Haidong, General Manager of Hangjia Building Materials, and others accompanied the inspection.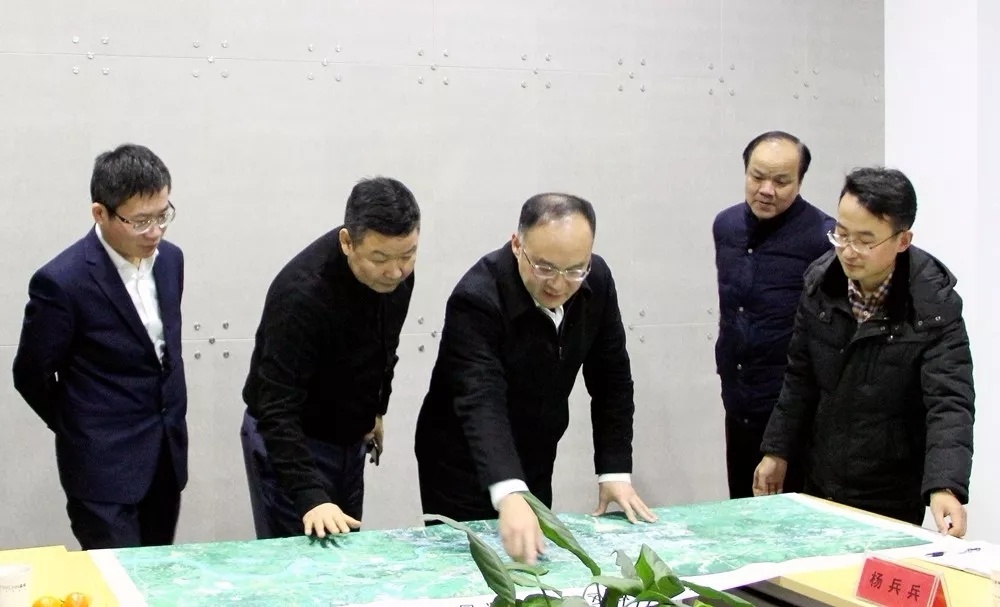 Hangjia Building Materials is the first domestic enterprise to produce ALC panels using domestic equipment, and also the earliest enterprise to promote the application of ALC panels in civil buildings. It systematically solves the application problem of ALC panels in the residential interior wall market and fills the domestic gap. The Hangjia Guigang Base Project in Guangxi is a production base project of 800000 cubic meters of aerated concrete slabs/blocks and prefabricated building parts proposed by the company in Guangxi. The total investment of this project is about 250 million yuan, and the planned land area is about 110 acres.
The project aims to actively respond to the call of the country to develop prefabricated building, and develop the new prefabricated green building materials encouraged and promoted by the country with a high starting point, a high position and a high standard. The project construction goals: first-class automation level of production line equipment, first-class information management level, and first-class quality of production products.