China Industry Daily: Hangjia Block Joins Pakistan Nuclear Power Project Again
Recently, Hangjia New Materials, the second batch of wall materials specially made for the Pakistan Karachi K2K3 nuclear power project assisted by CNNC, Hangjia blocks (autoclaved aerated concrete blocks) were completed on schedule and transported from Fuyang, Hangzhou to Pakistan for the construction of the Karachi Nuclear Power Plant unit project in Pakistan. This is another batch of high-quality products exported to Pakistan, following the first batch of high-quality blocks specially made by Hangjia for the project in July 2017.
It is reported that Karachi Nuclear Power Plant is the largest nuclear power project in Pakistan. The project is a friendship project for China and Pakistan to implement the "the Belt and Road" initiative and deepen the all-weather strategic cooperative partnership between the two countries. In 2017, China National Nuclear Power Corporation (CNNC) launched the "olive branch" to Hangjia, which became the only designated brand and a supplier for the Pakistan Kara K2K3 nuclear power project assisted by CNNC.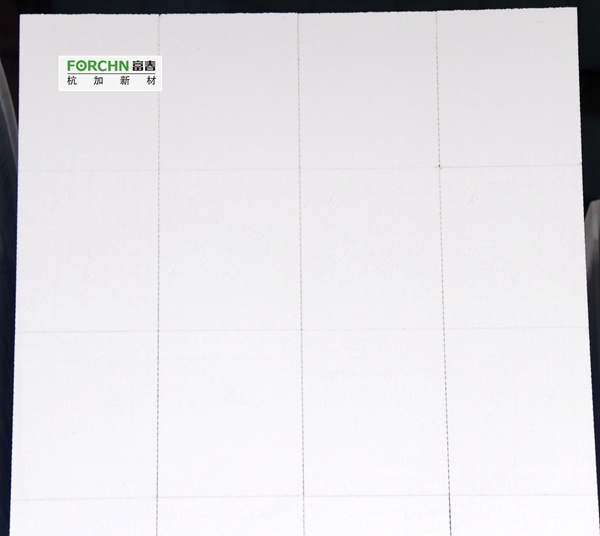 So, what exactly does this type of block look like? Zhang Xiaohai, Director of Hangjia New Materials Manufacturing, stated that the Hangjia blocks exported from Hangjia New Materials to Pakistan are specially customized B04 grade blocks. Due to its use in nuclear power project construction, the product quality requirements are very high, with outstanding performance advantages such as fire resistance, fire prevention, insulation, sound insulation, and earthquake resistance. Its unique advantages of high temperature resistance and anti explosion make it an excellent material for nuclear power plant facility construction.
Zhang Xiaohai pointed out that the block is made of calcium and silicon materials as ingredients, aluminum powder as a gas generating agent, and is finally made into this green and environmentally friendly building material through processes such as mixing with water, casting and forming, gas expanding, pre curing and cutting, and high-temperature and high-pressure steam curing. The product has a very high content of silica in yellow sand, reaching over 95%. More importantly, strict control is exercised over a series of processes such as raw material inspection, batching, cutting and forming, autoclave curing, and later dimensional measurement.
(Reported by China Industry Daily on August 5, 2019)